WEBINAR: The World Cup and Beyond: The Place of Human Rights in Sports Business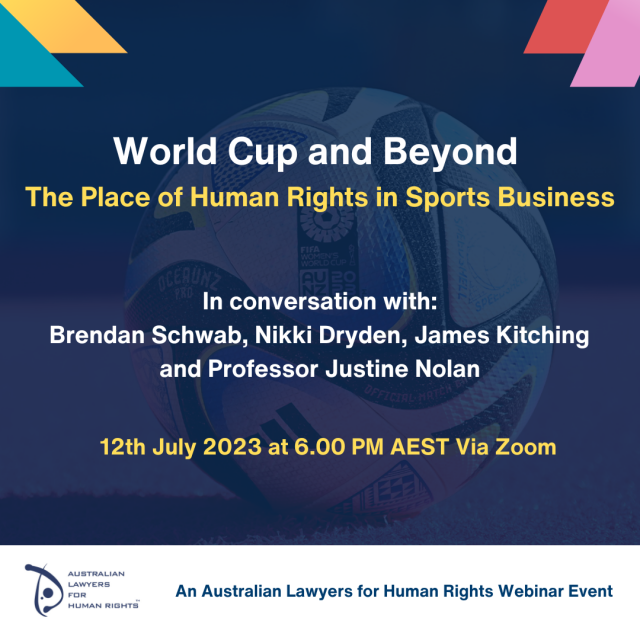 Australian Lawyers for Human Rights (ALHR) invites you to join us for a webinar on the intersection of sport, business and human rights. In the lead up to Australia and New Zealand hosting the 2023 FIFA Women's World Cup, there is no better time to discuss the increased call for human rights accountability amongst sport governing bodies – with respect to both athletes and workers preparing mega-sporting events.
Our panellists Brendan Schwab, Nikki Dryden, James Kitching and Professor Justine Nolan will bring a range of perspectives to the discussion based on their significant and varied expertise in relation to human rights assessments of sporting events, athletes' rights in the sports dispute resolution system, sports governance, and business and human rights frameworks.
Wednesday 12th July at 6.00PM AEST Via Zoom
Meet the Panel
Brendan Schwab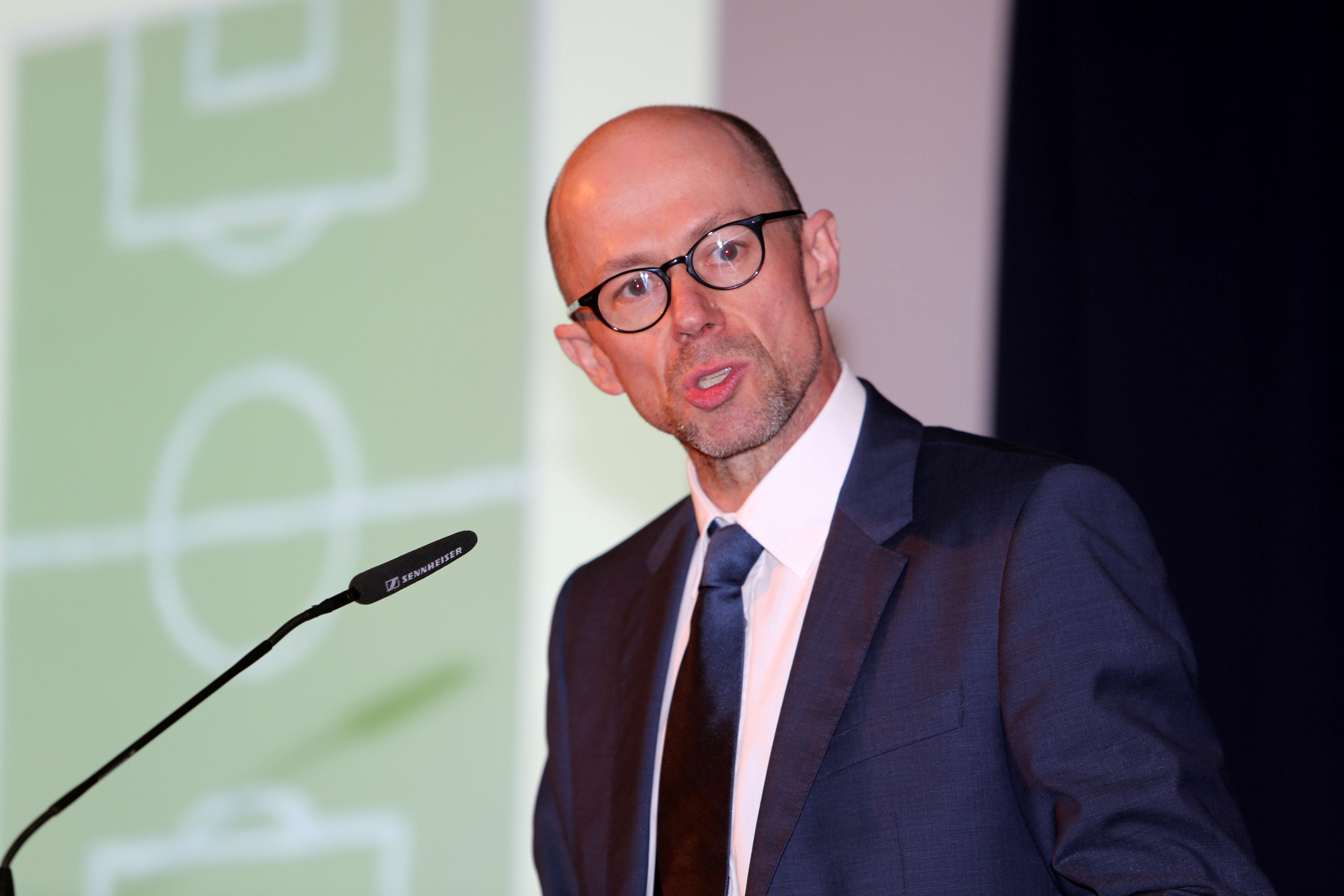 Brendan recently concluded his tenure as Executive Director of the World Players' Association where he spearheaded efforts to negotiate major labour and human rights commitments with the International Olympic Committee, FIFA, UEFA and UN agencies including the International Labour Organization and UNESCO. Brendan has also served as Chair and CEO of Professional Footballers Australia, which has long advanced the cause of gender equality in football, including through collective bargaining, industrial action, and utilising international human rights law in the Matildas campaign for equal prize money at the FIFA Women's World Cup. He was a member of the expert advisory panel appointed by the Australian and New Zealand Human Rights Commissions to undertake the human rights impact assessment for the 2023 FIFA Women's World Cup.
Nikki Dryden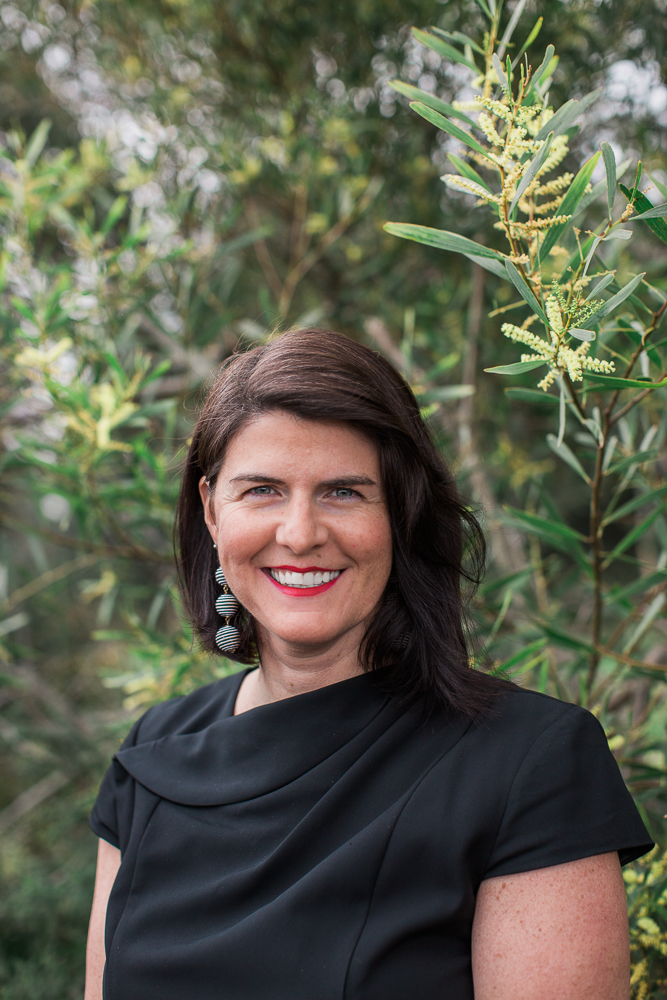 Nikki is a two-time Olympic swimmer, Commonwealth Games medalist and Olympic journalist with 33 years of elite international sporting experience. She is also a dual qualified human-rights, refugee and immigration lawyer. As a former Associate at the Australian Human Rights Institute, Nikki just completed a Fulbright Global Research Scholarship in the UK and Canada where she built upon her PhD research on athlete human rights in the sports dispute resolution system. She is on the Board of the Centre for Sport and Human Rights in Geneva, Athlete Rights Australia and Human Rights for All.
James Kitching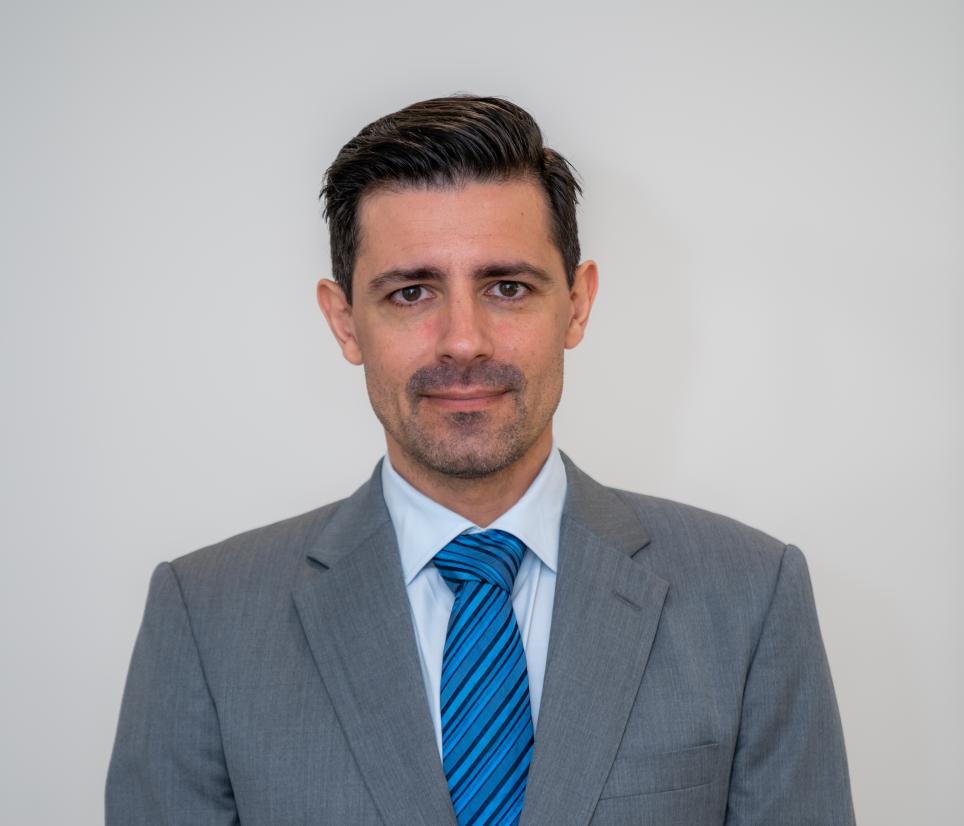 James is an experienced senior executive in the sports industry, specialising in governance, regulation, strategy, integrity and education. He has vast experience in senior roles at FIFA and the Asian Football Confederation as well as board memberships in sports federations and sports technology companies. James currently advises the global sports community as Managing Director of The FC, a boutique sports consultancy. Among other appointments, he is currently a Supervisory Board Member of the FIFA Clearing House, an Arbitrator at the Court of Arbitration for Sport, and Chair of the Football Australia National Dispute Resolution Chamber.
Professor Justine Nolan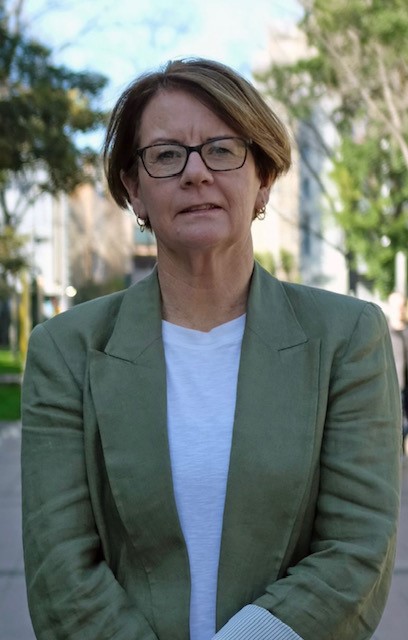 Justine is the Director of the Australian Human Rights Institute and a Professor in the Faculty of Law and Justice at UNSW Sydney. She has published widely on business and human rights and modern slavery and advises companies, NGOs and governments on these issues. Prior to joining UNSW, Justine practiced as a corporate lawyer and an international human rights lawyer in Australia and the USA.  She is the Executive Editor of the Australian Journal of Human Rights and an Editorial Board Member of the Business and Human Rights Journal.
Moderated by:
Millie Jones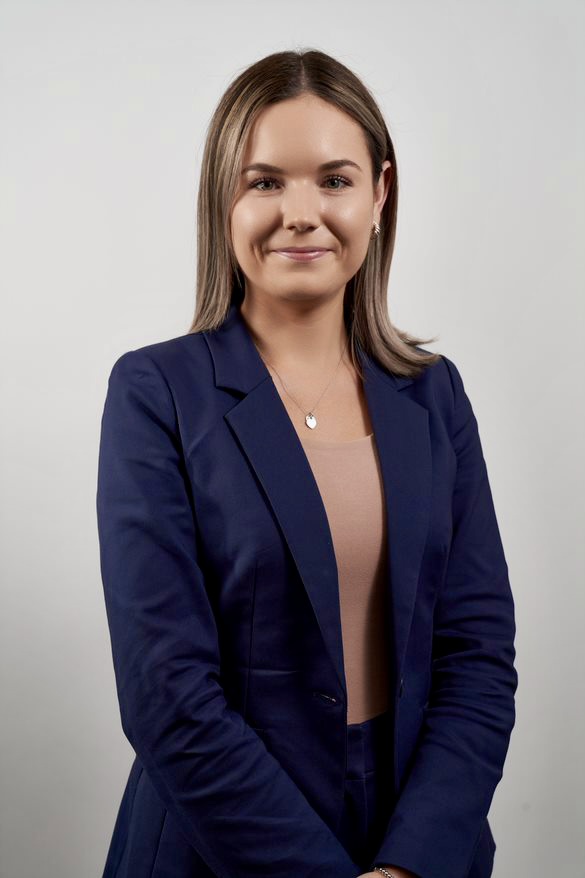 Millie is the Youth Chair of ALHR's Business and Human Rights Subcommittee and a lawyer at Talbot Sayer.
DATE
Wednesday 12 July 2023 6:00 PM – 7:00 PM (UTC+10)