Submission on the Youth Justice and Other Legislation Amendment Bill 2019 QLD
September 9, 2019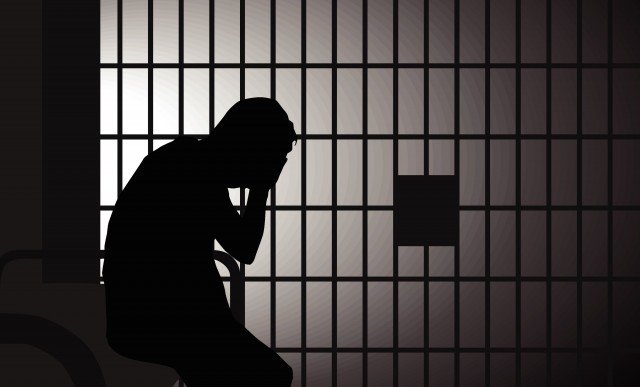 In July 2019 ALHR made a submission to the QLD Legal Affairs and Community Safety Committee in relation to the Youth Justice and Other Legislation Amendment Bill 2019 (the Bill), which proposes to amend the Youth Justice Act 1992 (Qld), the Bail Act 1980 (Qld), and the Police Powers and Responsibilities Act 2000 (Qld). 
The Bill was passed by the QLD Parliament in late August.
The Committee's report on the Bill made reference to our submission a number of times, including responding to our comments on the proposed introduction of an information sharing framework, and body warn cameras (with the Department of Youth Justice committing, in accordance with our recommendations, to developing guidelines regarding the use of body warn cameras in consultation with stakeholders prior to the provisions commencing).
Despite not adopting all of our recommendations, the amendments will hopefully help to encourage timely finalisation of legal proceedings involving young people and ensure more young people in Queensland are granted bail and fewer are remanded in custody.
ALHR therefore welcomes the timely introduction of the Bill and its proposed amendments, which address some current challenges in the Queensland youth justice system. In particular, ALHR supports amendments aimed at:
● encouraging timely finalisation of legal proceedings involving young people;
● removing legislative barriers to ensure more young people are granted bail and fewer are remanded in custody.
These amendments reflect Queensland's international legal obligations regarding children and fundamental rule of law principles such as the presumption of innocence. ALHR joins with organisations like the Youth Advocacy Centre in acknowledging that the Department for Child Safety, Youth and Women, has been working towards early intervention strategies that might reduce the disadvantage which is the precursor to most offending.
However, ALHR also noted that there are continuing deep systemic failures in Queensland's treatment of children and young people within criminal justice. As noted by the Queensland Law Society, "the detention and treatment of children and young people in Queensland runs contrary to the charter of youth justice principles in the Youth Justice Act 1992 and the Queensland Police Service Operational Procedures Manual and Australia's obligations under international law and custom. We also note that the Queensland Parliament has recently passed the Human Rights Act 2019. Although this legislation is not yet in force, there is obviously an intention by the Queensland government to protect the rights of children in the criminal process.
ALHR strongly urges the Queensland Government to urgently take the following steps to address systemic issues within its youth justice system and properly protect the rights of children in contact with the law pursuant to Australia's international legal obligations and global best practice:
1. Urgently take steps to legislate to increase the minimum age of criminal responsibility from 10 to 14 years of age, or at least 12 years of age, in line with international standards;
2. Ensure the availability of age appropriate, therapeutic, family strengthening and evidence based programs to prevent and address identifiable risk factors and anti-social behaviour for children between ten and 13 years of age; with priority for funding given to community controlled programs and services for Aboriginal and Torres Strait Islander children.
3. Take steps to implement in Queensland all relevant recommendations of the Royal Commission into the Detention and Protection of Children in the Northern Territory ;
4. Ensure respect for the principle that detention is a last resort for children. Where detention occurs, children should only be detained if 14 years of age or older and in purpose-built ageappropriate facilities with non-prison like environments, which are managed and staffed by specialists experienced and trained in dealing with children;
5. Further fund evidence-based diversionary and education programs to be rolled out in Queensland which recognise the principle that detention is a last resort for all children. These programs should provide youth offenders with targeted sustained support on a path to rehabilitation and reintegration into communities;
6. Consult with relevant departments and members of Aboriginal and Torres Strait Islander communities to consider development of culturally appropriate mechanisms, including diversionary programs and community owned strategies that address the underlying causes of offending by Aboriginal and Torres Strait Islander children and adopt evidence-based measures to reduce their very significant overrepresentation in Queensland's criminal justice system;
7. Complete the security upgrade at the Youth Detention Centres (YDCs) as a matter of urgency;
8. Take further specific immediate and urgent action to address the very serious violations of the human rights of children detained in Queensland watch houses, including ensuring that no no children under 14 years of age will be housed in watch houses and implementing measures to urgently ensure greater transparency and discussion with other stakeholders. ALHR acknowledges the Government's commitment to address this issue and endorses in full the recommended actions outlined by the Youth Advocacy Centre in its Orange Paper 19 and by the Queensland Law Society in its letter to the Minister for Child Safety, Youth and Women and the Minister for the Prevention of Domestic and Family Violence, dated 31 May 201910.
9. Commit to comprehensive child rights training for elected officials, senior decision makers across governments, members of the judiciary and other officials, with a focus on the guiding principles of the CRC and ensure all judicial officers hearing child related proceedings receive specialist training on children's cognitive development, adolescent behaviour, and communicating effectively with children appearing in court.