Submission to the AHRC Inquiry: Australia's implementation of the Optional Protocol to the Convention against Torture (OPCAT)
August 31, 2017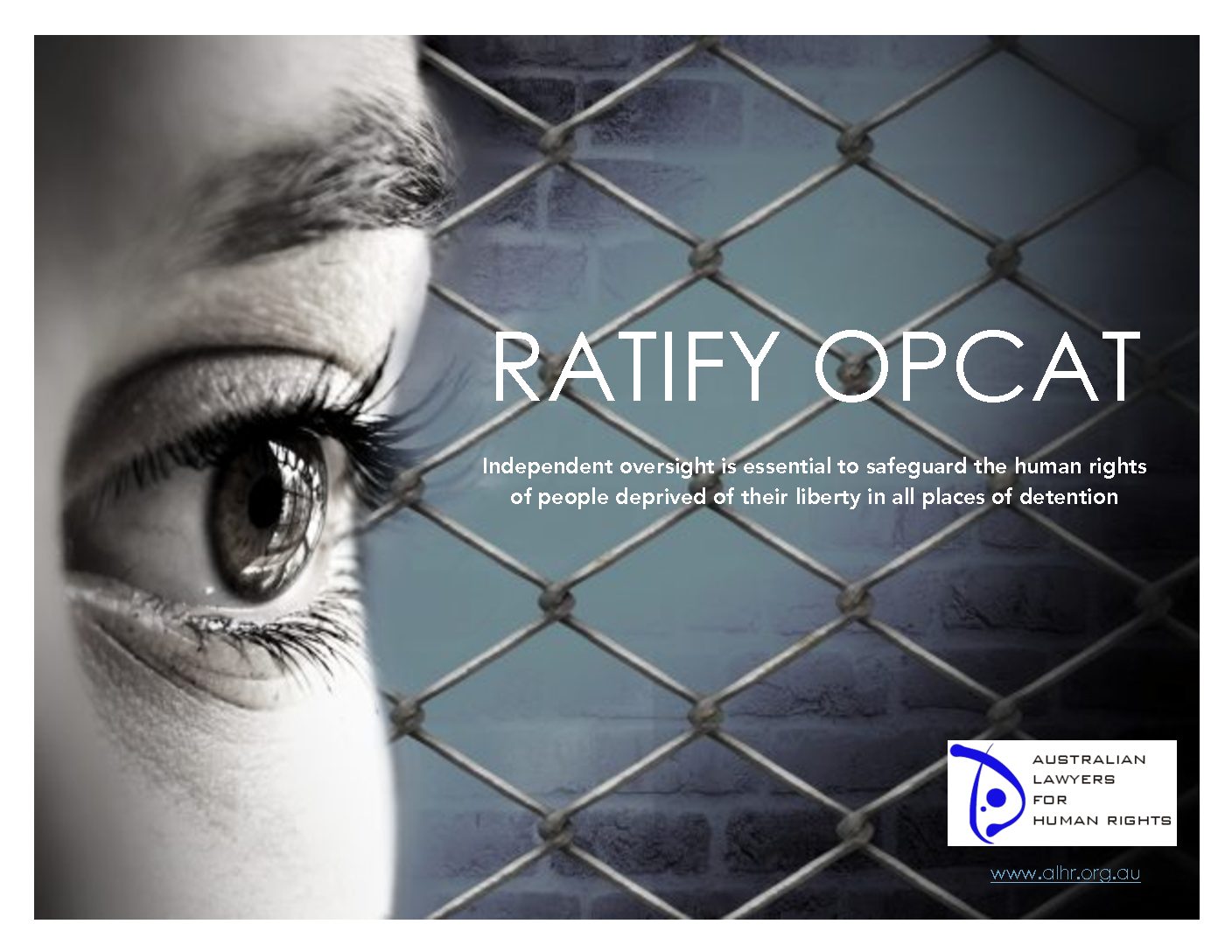 ALHR made a submission to the Australian Human Rights Commission on the Australian Government's implementation of the Optional Protocol to the Convention against Torture and Other Cruel, Inhuman or Degrading Treatment or Punishment (OPCAT).
On 9 February 2017, the Australian Government announced that it intends to ratify the OPCAT by December 2017 and ALHR welcomed this decision. In May 2017, the Australian Human Rights Commission invited submissions to be made in response to its Consultation Paper – OPCAT in Australia.2 ALHR is pleased to provide this submission in response to that invitation.
ALHR has long been active in advocating for Australia to ratify OPCAT. As noted in an open letter to the Commonwealth Attorney-General in September 2014 which was signed by 63 civil society organisations, including ALHR:
"Since Australia signed OPCAT in 2009, a National Interest Analysis has been conducted and in 2012 the bipartisan Joint Standing Committee on Treaties completed an inquiry into Australia's ratification of OPCAT. We strongly support the recommendation of the Committee that the Australian Government work in collaboration with the States and Territories to ratify OPCAT and implement a NPM as soon as possible."
In ratifying OPCAT the Australian Government will demonstrate, nationally and internationally, its commitment to safeguarding the human rights of people deprived of their liberty in all places of detention, including prisons, police lock ups, juvenile detention centres, immigration detention centres, mental health facilities and forensic disability units.
The aim of OPCAT is to strengthen the protection of persons deprived of their liberty through non-judicial means of a preventative nature. ALHR strongly supports this goal and believes that independent monitoring by autonomous bodies under OPCAT will serve to strengthen a culture of respect for human rights within Australian detention facilities.
ALHR took a focused approach in our submission and sought to provide a jurisdictional comparative analysis. ALHR believes that Australia can learn best practices from a comparative review of OPCAT implementation in other jurisdictions. We have highlighted these best practices below, mainly in relation to the establishment of a National Preventative Mechanism (NPM) in Australia.
You can read the full ALHR submission attached below.