Recommendations of Ruddock Review into religious freedom criticised: What Australians really need is a Federal Human Rights Act
December 13, 2018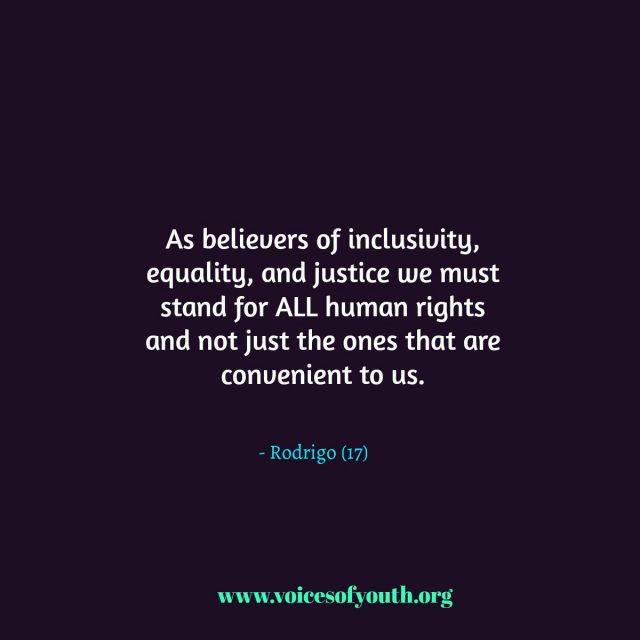 Leading human rights lawyers have expressed grave concerns at some of the recommendations of the Ruddock Review into 'religious freedom,' released today, seven months after it was provided to the Government. In response to the recommendations, Australian Lawyers for Human Rights (ALHR) has joined the Law Council of Australia in calling on the Morrison Government to introduce a national Human Rights Act to protect human rights for all. ALHR has criticised the proposal to introduce further piecemeal legislation which fails to balance all human rights and which seeks to support discrimination by religious organisations, particularly in the context of the education of vulnerable children.
ALHR President Kerry Weste said, "While we welcome the recommendations to abolish the offence of blasphemy and to reconsider existing exceptions or exemptions for religious bodies with respect to race, disability, pregnancy or intersex status, it is alarming that the Report actually calls for stronger religious exemptions on the basis of sexual orientation, gender identity or relationship status."
"So-called freedom of religion is being singled out in a way that does not reflect Australia's international legal obligations to protect all human rights equally.  One person's right to freedom of religion does not trump another's to live a life free from discrimination. The report shines a very bright spotlight on the fact that Australia is now the only Western democracy bereft of a national Human Rights Act to legally protect the basic rights and freedoms of all Australians, especially the rights of children." 
Ms Weste said, "Existing anti-discrimination laws in some states and territories already allow exemptions when it comes to the hiring of staff or enrolment of LGBT children in private educational institutions, religious or otherwise.  Queensland, Tasmania and the ACT happily do not. But, if the recommended amendments to the Commonwealth legislation are  enacted, protecting religious discrimination in those areas at a Federal level, would likely see Federal law take precedence over state and territory law, so that existing protections in Queensland, Tasmania and the ACT are overruled. Such an outcome would serve to erode rather than enhance human rights protection in Australia."
"What the government should be doing instead", said Ms Weste, "is supporting the Sex Discrimination Amendment (Removing Discrimination Against Students) Bill 2018 proposed by the Opposition."
"It is extremely concerning that the supposed rights of religious schools to overtly discriminate against LGBT children could ever take precedence over accepted international human rights laws and standards relating to freedom from discrimination and harassment. Australia has international legal obligations to protect the fundamental human rights of all children, including the right to protection from mental or physical harm, the right to freedom from discrimination based on their sexual orientation or gender identity, the right to education, and the right to freedom of expression," Ms Weste said.  "Many of the Report recommendations are totally contrary to Australia's existing legal obligations."
"Early in 2019, Australia is due to appear at the UN and report on its compliance with the Convention on The Rights of the Child (CRC). Yet the Prime Minister has repeatedly made  comments that show no regard for Australia's binding CRC obligations  which establish that all children have an equal right to an education that provides life skills, the capacity to enjoy the full range of human rights and which promotes a culture infused by appropriate human rights values such as inclusivity."
"We are at risk of regressing in terms of Australia's anti-discrimination laws when we ought to be promoting and enjoying an era of progress for the rights of all LGBT persons and particularly children."
"It is time to recognise the right of every single member of the Australian community to a fair go. ALHR calls on the Morrison government to follow the lead of every other Western democratic nation and enact a Federal Human Rights Act – an Act for all and not just for some."
Contact: Matt Mitchell, ALHR media manager 0431 980 365.