Human rights lawyers make New Year call for immediate removal of religious exemptions in discrimination laws
January 8, 2019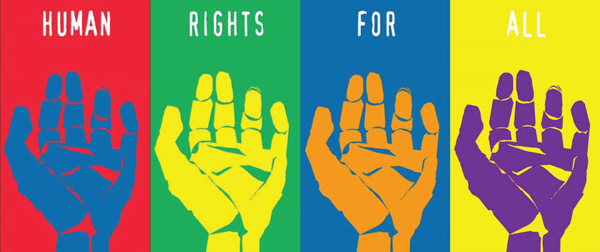 Australian Lawyers for Human Rights (ALHR) has made a New Year call on the Australian Prime Minister to give immediate effect to his 2018 promise to remove religious exemptions to discrimination laws affecting LGBT students and teachers in Australian schools. ALHR says  that the Morrison Government's proposed amendments to the ALP's Sex Discrimination Amendment (Removing Discrimination Against Students) Bill 2018 do not reflect Australia's international legal obligations under the Convention on the Rights of the Child to protect children from discrimination, or to protect children's best interests as a primary consideration.
Last year, Prime Minister Scott Morrison received recommendations from the Religious Freedom Review Expert Panel (the Religious Freedom Report) and expressed an intention to remove exemptions allowing religious discrimination against students in Australian schools. However, the Prime Minister has instead supported extensive amendments to the very legislation that would remove religious exemptions, has referred draft terms of reference to states and territories in respect of a proposed referral of the legislative package to the Australian Law Reform Commission and has announced his intention to introduce a new Religious Discrimination Act in 2019.
ALHR LGBTI Subcommittee Co-chair, Nicholas Stewart, said: "ALHR welcomes the Prime Minister's progression towards more human rights laws in Australia but we are concerned that, despite an indication that the Prime Minister does not think it is okay for LGBT children to be discriminated against in schools, he seems to now be focused on legislating religious freedom as if it is a superior human right, even though the Religious Freedom Report made it clear that this would not be correct or even possible (given that freedom of religion includes the right to have no religion at all)."
"While the Religious Freedom Report found that it is of paramount importance to some school communities to cultivate an "environment and ethos" which conforms to their religious beliefs, this is not a sufficient basis to delay the removal of laws that permit discrimination against  LGBT students and teachers. These laws send a message to all Australians that LGBT people are unworthy of protection."
ALHR LGBTI Subcommittee Co-Chair Georgia Burke said: "Human rights should not be conveniently selected or 'cherry-picked' to promote any particular ideology. All rights must be collectively considered; they are interdependent and indivisible."
"If the Prime Minister is concerned about religious freedoms he should bring Australia into line with every other Western democracy and introduce a Human Rights Act for all Australians, not a Religious Discrimination Act for some."
Contact: Matt Mitchell, ALHR media manager 0431 980 365.
Any information provided in this release is not intended to constitute legal advice, to be a comprehensive review of all developments in the law and practice, or to cover all aspects of the matters referred to. You should take your own legal advice before applying any information provided in this release to specific issues or situations.