Australia's Minister for Women must explain her support of Cory Bernadi's anti-abortion White Ribbon Senate motion
November 27, 2017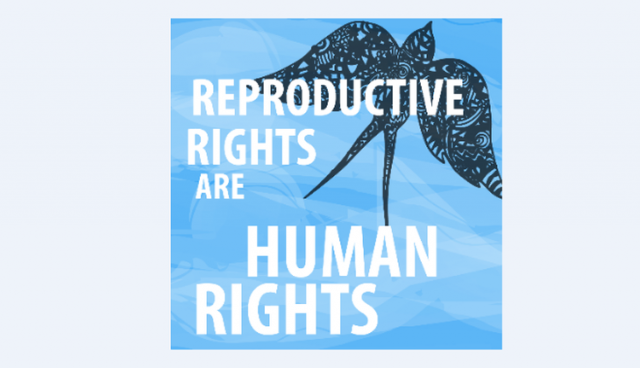 Australian Lawyers for Human Rights (ALHR) have expressed serious concerns about Michaelia Cash, the Federal Minister for Women's, decision to cross the floor to vote in favour of a November 16th motion by Australian Conservatives Senator Mr Cory Bernadi. The motion was designed to criticise White Ribbon, an organisation dedicated to reducing violence against women, for its support of nationally consistent access to safe and legal abortion in all Australian States and Territories.
Anna Kerr, Co-chair of ALHR's Women and Girls' Rights Subcommittee said, "In voting to support Senator Bernadi's motion Minister Cash has acted in a manner that is inconsistent with the human rights of women and girls'."
"The Minister for Women should be aware that reproductive rights are recognised by international law as belonging to all women and girls everywhere and include the right to access safe and legal abortions."
ALHR Vice President Kerry Weste said, "Numerous United Nations human rights bodies including the UN Human Rights Committee, The UN Committee on the Elimination of Discrimination Against Women, The UN Committee on the Rights of the Child, the UN Committee on the Economic, Social and Cultural Rights and the UN Special Rapporteur on the right to health, have provided States with clear guidance on reproductive rights. They have emphasised that ensuring access to safe and legal abortion services is part of a countries obligations to eliminate discrimination against women and girls and ensure their right to health as well as other fundamental human rights."
"The Minister for Women should be unambiguously supporting women and girls' right to autonomy over their own bodies and health. Those who seek abortions should not be treated as criminals and nor should organisations devoted to protecting women and girls, especially victims of violence, be targeted for their pro-choice policy positions."
Kerr continued, "One in three Australian women will have an abortion in their lifetime. The majority of Australians recognise that laws in States that are yet to decriminalise abortion need to change. Data from the Australian Survey of Social Attitudes found that 81% of Australians believe a woman should have the right to choose to have an abortion, with 77% of those who identify as religious also supporting a woman's right to choose."
"ALHR calls on the Minister to explain why she chose to vote for the motion and further to publicly clarify what her position as the Australian Minister for Women is on the reproductive rights of women and girls. ALHR continues to call for the decriminalisation of abortion in all Australian jurisdictions – a measure that is clearly supported by the majority of the community. "
 Media Contact:
To arrange an interview with Anna Kerr please contact Matt Mitchell on 0431 980 365 or media@alhr.org.au
Read ALHR's Letter to the Minister for Women attached here.