On International Children's Day Turnbull Government should embrace UN assistance in protecting children
November 20, 2017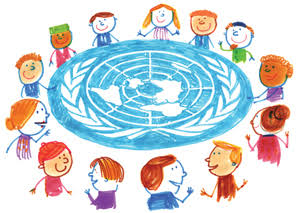 Human rights lawyers say shocking findings of NT Royal Commission should motivate Australia to strengthen international protections for Aussie kids.
At a time when the protection of Australian children's rights has never been more important the Turnbull Government is being called upon to sign a United Nations Optional Protocol to the Convention on the Rights of the Child that would allow individual children to submit complaints regarding specific violations of their human rights to the United Nations.
Australian Lawyers for Human Rights (ALHR) Vice President Kerry Weste said, "Today, 20th November is International Children's Day and the 28th anniversary of the adoption of the Convention on the Rights of the Child (CRC). Although Australia is obliged under international law to comply with the CRC and protect the human rights of all children, the findings of the Northern Territory Royal Commission into the Protection and Detention of Children make it clear that Australia is still failing to give vulnerable kids the voice and protection they need."
"If it is serious about complying with its international obligations to children, Australia should join the 51 other countries around the world who have signed the Third Optional Protocol to the Convention on the Rights of the Child (CRC-OP-CP)."
"ALHR calls on the Turnbull Government to show leadership on this issue. By becoming a Party to the Optional Protocol, the Government can demonstrate a commitment to its own policies and to protecting human rights and eradicating the systemic abuse of children. This would also send an important signal to other States in our region that it is now time to ensure access to remedies for child victims of all forms of human rights violations."
The Optional Protocol creates a mechanism through which individual children whose rights under the CRC have been violated and who have not been able to achieve justice in their own countries, can apply to the UN for assistance in finding a resolution. As with other treaty complaints mechanisms, domestic remedies must first have been exhausted.
"We urge Australia to become a Party and to take all necessary steps to fully implement the Optional Protocol without delay. The Optional Protocol is a much needed and concrete step that the Australian Government can easily take towards strengthening the recognition and implementation of children's rights and access to justice for all victims. Children should have an international mechanism to appeal to when national remedies do not exist or are ineffective ".
Contact: Matt Mitchell, ALHR media manager 0431 980 365.
Photo credi: secularism.org.uk