Human rights lawyers support urgent medical treatment Bill to address worsening health crisis in offshore detention
December 4, 2018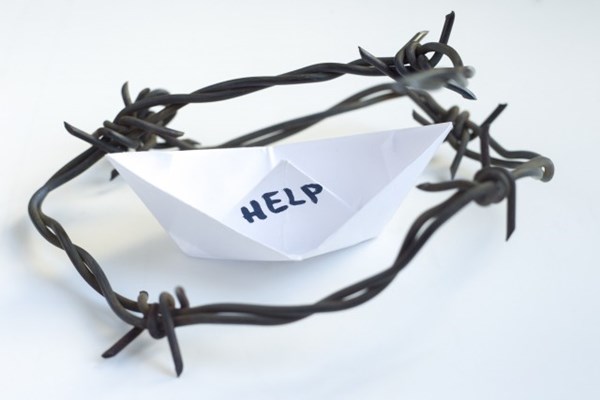 Australia's leading association of human rights lawyers is calling on the Australian Government to urgently commit to ensuring a safety and a viable future for every person transferred from Australia to Nauru and Papua New Guinea.
Australian Lawyers for Human Rights (ALHR) has welcomed the Migration Amendment (Urgent Medical Treatment) Bill 2018 introduced today, which seeks to ensure that people who are assessed as requiring medical treatment by two or more doctors are transferred to Australia so they can access the treatment they need. The Bill would also bring all refugee and asylum seeker children from Nauru, accompanied by their family members, for medical or psychiatric assessment.
"These children, women and men have been held on Manus Island and Nauru – many for more than five years now – in deteriorating physical and mental health conditions, in violation of Australia's international obligations under the Refugee Convention and international human rights law," said ALHR President, Kerry Weste.
"While the government has the power to bring people to safety without new legislation, the Bill is necessary because the government has repeatedly failed to take the action that the medical evidence demands. It is time to put politics aside for the sake of human decency and to avoid further loss of life."
"ALHR has repeatedly called on the Australian Government to bring all people transferred to Manus Island and Nauru to safety, and we do so again, noting the inhumane and dangerous conditions created by offshore processing. Twelve people have lost their lives, including eight people who have died as a result of suicide and inadequate healthcare. As medical practitioners have warned, this number will continue to rise if the Government does not act without further delay."
Contact: Matt Mitchell, ALHR media manager 0431 980 365.