Five years in limbo and in danger
July 19, 2018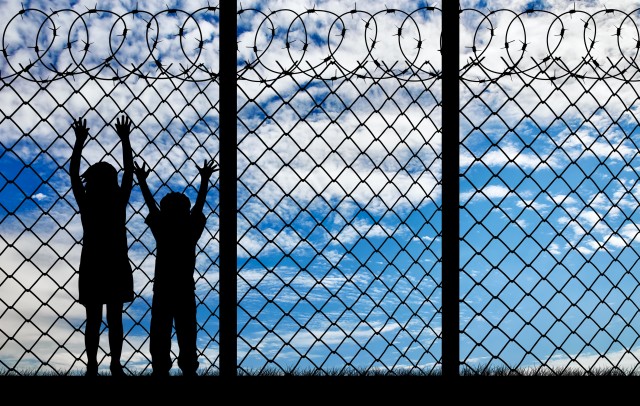 Australian Lawyers for Human Rights (ALHR) is calling for the immediate scrapping of the Australian government's current offshore processing policy, on its shameful fifth anniversary on July 19. The policy has seen the forcible detention of people seeking asylum in Australia in detention facilities in Papua New Guinea and Nauru with many of these asylum seekers found to be entitled to refugee status.
"There is little doubt that some people who originally supported the offshore processing policy did so with good intentions, but in the face of more than five years of evidence of the harm inflicted on innocent people, the time has passed for anyone to see this as anything other than unnecessary cruelty," ALHR President Kerry Weste said.
"Regional approaches to refugees' problems are greatly needed, but effective policies enhance the ability of the countries involved to provide protection, rather than limiting it."
"The people affected, many of whom were already victims of human rights violations in their own countries, have lost five years of their lives and many may never fully recover. The policy has shattered dozens of children who have spent vital years of their lives knowing nothing but detention-like conditions. Others have been forced to grow up separated from their parents, all only for Australia to send a message."
"The risk of irreparable harm through violence and neglect would be unacceptable for any other group of people in society. Twelve people have lost their lives and there is clear evidence that this number will continue to rise if Australia does not immediately resolve the situation it created."
"Violations of human rights obligations are deplorable wherever they occur, but they are even more tragic in a case where they are deliberate, avoidable, and prolonged."
"No one can deny the urgent need for solutions. And while the US process is a solution for some refugees, it won't be a solution for everyone."
"The Australian Government needs to bring people to safety as a matter of urgency, and we should not look away until every last person can get on with their lives in safety," Ms Weste said.
Media contact: To arrange an interview please contact Matt Mitchell
M: 0431 980 365 E: media@alhr.org.au