Civil Society Organisations Call on Government to Advance Social and Economic Rights
May 5, 2017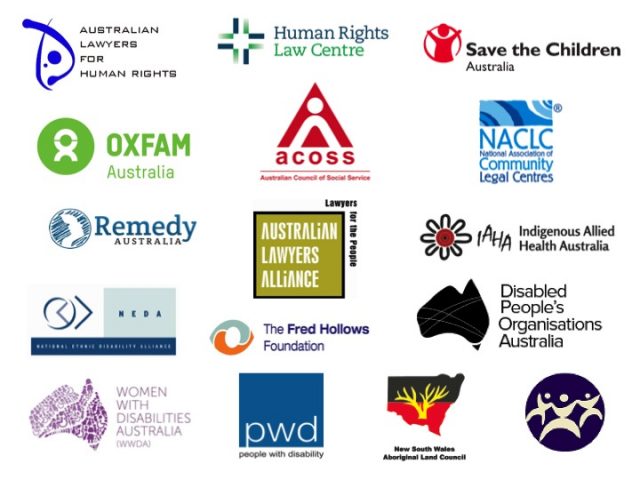 The 5th of May marks the fourth anniversary of the entry into force of the Optional Protocol to the International Covenant on Economic, Social and Cultural Rights (OP-ICESCR). Sixteen leading civil societies organisations, have written to the Foreign Minister Julie Bishop and the Attorney General Senator George Brandis calling on the Australian government to celebrate this anniversary by ratifying the Optional Protocol.
Kerry Weste, Vice President of Australian Lawyers for Human Rights said "this agreement will help advance social and economic rights like housing, water, health and education rights that Australian people have consistently demanded from their governments."
"Australia has been a State Party to the International Covenant on Economic, Social and Cultural Rights for nearly 40 years. Countries including Ireland, France, Finland, Italy, the Netherlands and Spain have signed the Optional Protocol which allows people to seek the assistance of the United Nations if their rights under the Covenant are violated.'
Ms Weste called on the government to show leadership on this issue. "We urge the government to sign and ratify the Optional Protocol this month, thus making a public commitment to its own policies such as Closing the Gap and to protecting human rights and eradicating poverty at home and internationally."
"Ratifying OP-ICESCR will bolster Australia's bid for a seat on the UN Human Rights Council. As a candidate for the UN Human Rights Council, Australia should show that it will maintain the highest standards of protection and promotion of human rights. Australia can demonstrate its commitment to ESC rights and remedies through ratification of OP-ICESCR."
"By ratifying the Optional Protocol, the government would show that it is willing to empower people living in poverty. It would sent a signal to other countries in the Asia Pacific region and globally that we can no longer be complacent about the marginalisation and neglect of those living in poverty."
Organisations who have signed the open letter include:
Australian Lawyers for Human Rights
The Human Rights Law Centre
The Australian Lawyers Alliance
The Australian Council of Social Service
The National Association of Community Legal Centres
Save the Children Australia
OXFAM
Remedy Australia
The Fred Hollows Foundation
People With Disabilities Australia
Indigenous Allied Health Australia
The New South Wales Aboriginal Land Council
The National Council of Single Mothers & their Children Incorporated
Women With Disabilities Australia (WWDA)
The National Ethnic Disability Alliance (NEDA)
Disabled People's Organisations Australia (DPO Australia)
To arrange an interview with ALHR Vice President Kerry Weste please contact Matt Mitchell on 0431 980 365 or media@alhr.org.au
You can read the letter attached below.