2019 Budget: yet another missed opportunity for Australia to lead in our region
April 5, 2019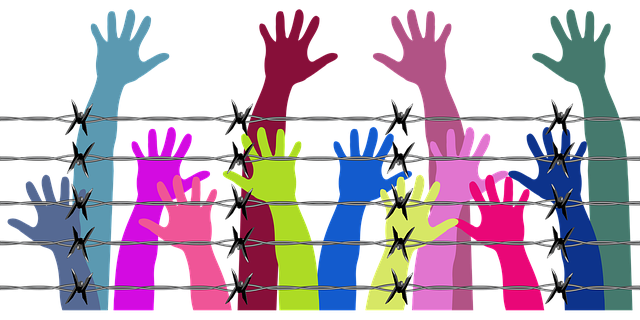 Australian Lawyers for Human Rights (ALHR) has slammed the 2019 Federal Budget as yet another missed opportunity for Australia to show leadership in the Asia Pacific region in upholding international human rights obligations in relation to people seeking asylum and refugees.
ALHR President Kerry Weste said, "At a time when Australia has a seat on the United Nations Human Rights Council, and there are more people seeking refugee protection worldwide than ever before, Australia should be pursuing principled, yet pragmatic measures to enhance refugee protection and integration. This opportunity has been lost in the 2019 Budget."
Medevac Arrangements
ALHR is concerned by the lack of funding allocated in 2019-20 for an Independent Health Advice Panel, which received $8 million in funding in 2018-19 to monitor, assess and report on the physical and mental health of transitory persons who are in regional processing countries and the standard of health services provided to them. Further, the Budget indicates the closure of the Christmas Island Immigration Detention Centre, which was only re-opened in February 2019 in response to the passage of the Medevac legislation.
Jessica Bayley, Chair of ALHR's Refugee Rights Committee said, "Both of these measures are alarming as they point to the Federal Government's intention to try to repeal the Medevac legislation and its framework which are designed to ensure that people who are assessed as requiring medical treatment by two or more doctors are transferred to Australia to access vital medical treatment."
"The proposed closure of the Christmas Island Detention Centre by 1 July 2019, just four months after it was reopened at significant expense, highlights that reopening it in the first place was an unnecessary and costly politicised reaction to what is essentially a humanitarian issue."
Offshore Processing and Immigration Detention
The budget also contained a foreshadowed 54% reduction in offshore processing costs for 2019-20, together with a 52% cost blow out in estimated actual spending in 2018-19. Ms Bayley said, "whether the foreshadowed reduction in 2019-20 will translate to actual reduction in spending will remain to be seen."
"However, it is certainly clear that significant and maintained funding levels for onshore detention and related measures, emphasise the Morrison Government's ongoing commitment to mandatory and indefinite detention policies," said Ms Bayley.
"Not only is offshore processing extremely expensive, it causes grave harm to the refugees and asylum seekers to whom Australia owes international obligations. Australia's offshore processing and detention policies have now been found on multiple occasions to breach Australia's international human rights obligations in relation to arbitrary detention and torture, and this undermines Australia's reputation."
"The budget allocation represents a considerable amount of money that could be better spent on enhancing refugee protection and settlement outcomes."
Status Resolution Support Service
ALHR is also disappointed with the significant reduction in funding for the Status Resolution Support Service (SRSS). "SRSS provides a basic living allowance for people seeking protection in Australia, who would otherwise have no income," explained Ms Bayley.
"The program also provides vital casework support, assistance finding housing and access to counselling for survivors of torture and trauma. The projected reduction is alarming and indicative of the SRSS being inaccessible for who most require support. Additionally, the most vulnerable people who have qualified for SRSS are not able to receive the level of support they need while their visa applications are being processed."
"Many of the people affected by these changes will not be able to meet their basic everyday needs. There is no justification for anyone in our society to be forced to go without food, healthcare or a roof over their head. In fact, to do so is to deliberately violate their human rights."
"This move is completely at odds with numerous of Australia's international human rights law obligations and the pledges made by the current government in taking up a seat on the United Nations Human Rights Council."
Ms Weste concluded, "The Australian Government should be leading the Asia Pacific region in the humane treatment of refugees in line with international human rights law. The budget has missed that opportunity but ALHR nevertheless continues to call on the Prime Minister to end offshore processing and detention, stop boat turnbacks and ensure timely access to durable solutions for recognised refugees. This includes resettlement for recognised refugees in offshore processing facilities, preferably in Australia or in a country which respects and protects basic rights."
Contact: Matt Mitchell, ALHR media manager 0431 980 365.
ALHR was established in 1993 and is a national association of Australian solicitors, barristers, academics, judicial officers and law students who practise and promote international human rights law in Australia. ALHR has active and engaged National, State and Territory committees and specialist thematic committees. Through advocacy, media engagement, education, networking, research and training, ALHR promotes, practices and protects universally accepted standards of human rights throughout Australia and overseas.