Australia called on to join international efforts to end human rights abuses in China
May 5, 2021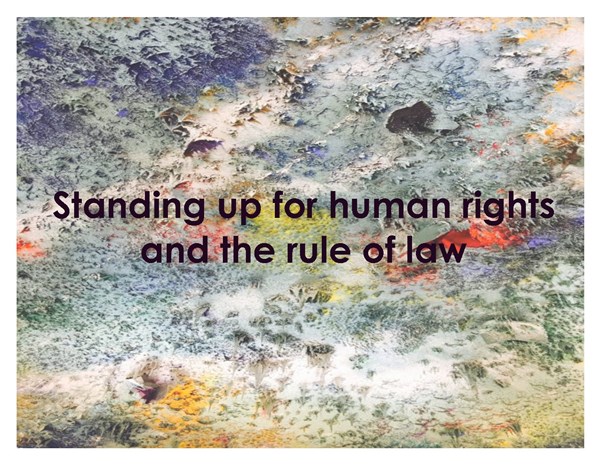 Australian Lawyers for Human Rights (ALHR) welcomes the Federal Government's recent Joint statement with New Zealand on Human Rights Abuses in Xinjiang, particularly its call on China to grant meaningful and unfettered access to Xinjiang for United Nations experts, and other independent observers.
Madeleine Bridgett, Co-Chair of ALHR's Business and Human Rights Subcommittee said, "There is now clear evidence that people detained in China's internment camps are being subjected to grave breaches of their human rights, including toruture, rape, slavery, forced labour, forced birth control, including sterilisation, restrictions on freedom of thought and religion, mass surveillance, and large-scale extra-judicial detentions."
In 2018 the United Nations said it had received credible reports that one million Uyghur were being held in what resembled internment camps. Since then, there have been credible reports that every year half a million Uyghur minority workers are being persecuted and conscripted into forced labour for cotton picking. This cotton then ends up in the global supply chains of businesses worldwide, including Australia.  
Ms Bridgett said, "Recently, the European Union, the United Kingdom, Canada and the United States, have imposed targeted and other sanctions on Chinese government officials, agencies, and companies implicated in these abhorrent human rights violations. The Australian Government should implement similar measures including economic sanctions to send a clear message to China that such serious violations of human rights will not be ignored by the international community and must end. ALHR also calls on the Australian Government to strengthen existing domestic laws so that it can suspend the importation of goods or produce associated with the use of slavery and forced labour anywhere."
"In April 2021 Human Rights Watch published a report into crimes against humanity targeting Uyghurs and other Turkic Muslims. ALHR urges the Australian Government to implement that Report's recommendations in respect of trade, investment and business activities and coordinated bilateral and multilateral action."
"Further", Ms Bridgett continued, "the Australian Government should be a leading voice among international efforts toward the United Nations Human Rights Council adopting a resolution to create a commission of inquiry to investigate crimes against humanity in Xinjiang."
Contact: Matt Mitchell, ALHR media manager 0431 980 365.