ALHR's New Women and Girls' Rights Subcommittee
July 14, 2016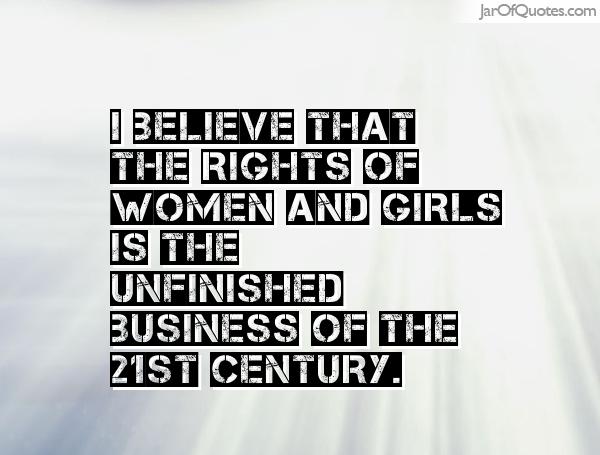 ALHR is pleased to announce the launch of our new national Women and Girls' Rights Subcommittee
Women comprise half the world's population, but are the large majority of the world's poor, illiterate, and displaced. Globally, women make up only 22% of national parliaments. Women do approximately 66% of the world's work in return for less than 10% of its income and 2% of its property. There are over 4 million women and girls worldwide who are victims of trafficking and sexual exploitation. 1 in 3 women will experience physical or sexual violence in their lifetime. In Australia, at least one woman per week is killed by a partner or former partner, while abortion remains a crime in certain Australian states. This is not an acceptable state of affairs especially in the context of international human rights norms!
It is for these reasons and more, that ALHR has decided to launch a new national Women and Girls' Rights Subcommittee. The subcommittee will dedicate substantial energy and resources to raising awareness, conducting advocacy and undertaking research in this area. ALHR is now looking for interested current members to join this subcommittee and play an active role in ALHR's work in advancing the rights of women and girls. In the coming months, a meeting of the new subcommittee will be held to discuss priorities and strategies for 2016 and beyond.
If you are interested in joining the subcommittee, please contact Claire Hammerton, Chair of ALHR's Women and Girls' Rights Subcommittee, at wgr@alhr.org.au. 
Please provide Claire with a brief explanation of your interest in the work of the subcommittee, including any relevant skills and/or experience you have in this field.
To renew your ALHR membership click here
If you have any enquiries regarding ALHR membership or opportunities to be involved in our work please contact: membershipenquiries@alhr.org.au