ALHR meets with UN Special Rapporteur on the rights of migrants
November 30, 2016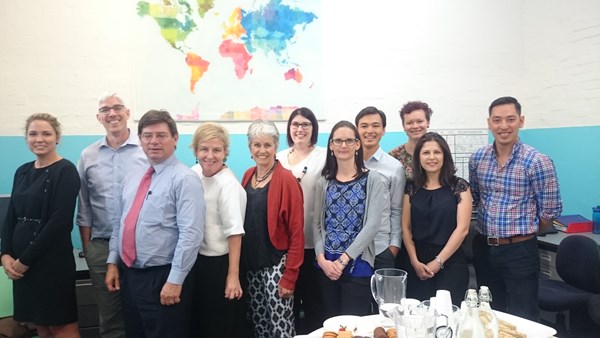 On 14 November Kahn Hoang and Rebecca Dowd, Co-Chairs of ALHR's Refugee Rights Subcommittee met with the UN Special Rapporteur on the rights of migrants in Sydney along with other NGO organisations.
The meeting went for about 75 mins and the Rapporteur  took views from all interested parties in in a round-table discussion.
ALHR made oral and written submission to the Special Rapporteur concerning:
Onshore mandatory detention and offshore processing
Access to family reunification for refugees and asylum seekers
The situation of unaccompanied minors
The effects of the Legacy Caseload Act 2014 (Cth); and
Australia's approach to refugee resettlement
A copy of our full written submissions is attached below.
ALHR was pleased to add our voice to those from organisations such as  the Refugee Council of Australia and Amnesty International.