ALHR launches new national Children's Rights Subcommittee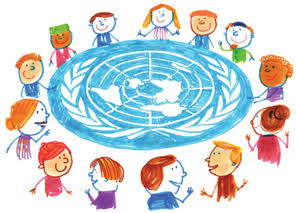 ALHR is very pleased to announce the launch of a new Children's Rights Subcommittee co-chaired by Professor Rita Shackel and ALHR President, Kerry Weste. Children's Rights are an area of key strategic priority for ALHR and this subcommittee aims to increase the volume and impact of our advocacy.
About Professor Rita Shackel
Rita Shackel is a Professor of Law and Ethics at The University of Sydney Law School. Her areas of interest include international criminal justice, gender justice, human rights and ethics. She has a particular interest in sexual and gender based violence and the abuse of women and children.
Rita has worked as a lawyer, legal policy officer and academic in a range of settings including the NSW Cabinet Office, The NSW Office of Youth Affairs and The Australian Law Reform Commission. She has worked as a consultant and participated on numerous government, community, institutional and professional committees and working groups, and has delivered training to a range of professionals and CLE programs to legal practitioners, prosecutors and judicial officers in Australia and overseas. Rita has worked and published widely in the field of criminal justice with particular focus on the sexual victimisation of women and children. She has a special interest in the dynamics of sexual assault and related violence and how victims and survivors disclose sexual victimisation and abuse. Rita is committed to public interest and community work.
She is also currently Chair of the University of Sydney Human Research Ethics Committee and and Co-Director of the Sydney Institute of Criminology.
About Kerry Weste
Kerry Weste was admitted as a solicitor and barrister in South Australia in 1998 and has been a member of the ALHR National Committee since 2014, including a two year term as ALHR Vice-President. Kerry has 20 years experience as a litigator and advocate having worked in private practise in Adelaide, London and Sydney and as a Senior Legal Officer for the Commonwealth Director of Public Prosecutions. Kerry has a long held interest in Children's rights and juvenile justice. She is a registered contributor with the International Juvenile Justice Observatory (IJJO) and was a recipient of the The Children's Interests Bureau Prize at Flinders University.
About the Children's Rights Subcommittee
The United Nations Convention on the Rights of the Child (CRC) is the most ratified of all conventions with near universal acceptance. Since December 1990 Australian governments have committed themselves to protecting and ensuring the full range of children's civil, cultural, economic, political and social rights set out in the CRC's 53 articles. They have also agreed to hold themselves accountable for this commitment before the international community.
Sadly, Australia's track record in meeting its CRC obligations remains poor for such a wealthy nation and there is much work to be done, particularly for children belonging to vulnerable groups. ALHR's Children's Rights Subcommittee will advocate for reform in the areas where Australia can and should be doing better in ensuring the treatment of children reflects our international obligations to make the best interests of the child a primary consideration in all actions concerning children, to protect their right to development, non-discrimination and to be heard. The Subcommittee will collaborate closely with ALHR's other national thematic subcommittees, whose areas of expertise all engage the rights of children.