ALHR Launches Economic, Social and Cultural Rights Subcommittee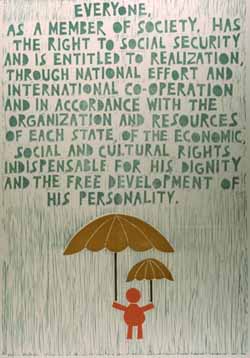 ALHR is very pleased to announce the launch of a new Economic, Social and Cultural Rights Subcommittee chaired by Charlie Faulder.
Charlie is very much looking forward to leading ALHR's advocacy in an area of human rights that are often neglected. If you are interested in joining this very important subcommittee please see below for further information.
About Charlie Faulder
Charlie is the principal solicitor of the Tenants' Union ACT. In a previous life, Charlie worked for the NSW government in the field of child protection. Unfortunately, he had strong views about the value of a child's life and was too outspoken for a bureaucracy, which led him to the next chapter in his career. In 2011, Charlie found himself in the ACT working in a community legal centre dealing with public housing tenants and recipients of Centrelink income. In 2015, he took the opportunity to gain experience as a principal solicitor with the Tenants' Union ACT.
About the Economic, Social and Cultural Rights Subcommittee
The International Covenant on Economic, Social and Cultural Rights (ICESCR) recognises a number of economic, social and cultural rights including the right to work, to adequate food, housing, education and health, the right to social security and the right to adequate water and sanitation.
Unfortunately, economic, social and cultural rights have often played second fiddle to civil and political rights. Opponents of ESCR have argued that such rights are not judicially enforceable and are too vague to monitor effectively. In reality, the biggest obstacle to realising ESCR remains a lack of political will and commitment on the part of member states.
Whilst Australia is a state party to the ICESCR, its track record remains poor in a number of areas and there is much work to be done. Some examples of ESCR violations include forcible evictions, discrimination in access to medical care, work, housing & education, failing to provide social security entitlements that ensure a basic standard of living can be maintained, not ensuring minimum housing standards for rental properties, and removing worker entitlements (eg to penalty rates), etc.
The aim of ALHR's ESC Rights Subcommittee is to draw attention to ESCR issues prevalent in Australia and to advocate for reform.