Event: Necessary Evil: How to Fix Finance by Saving Human Rights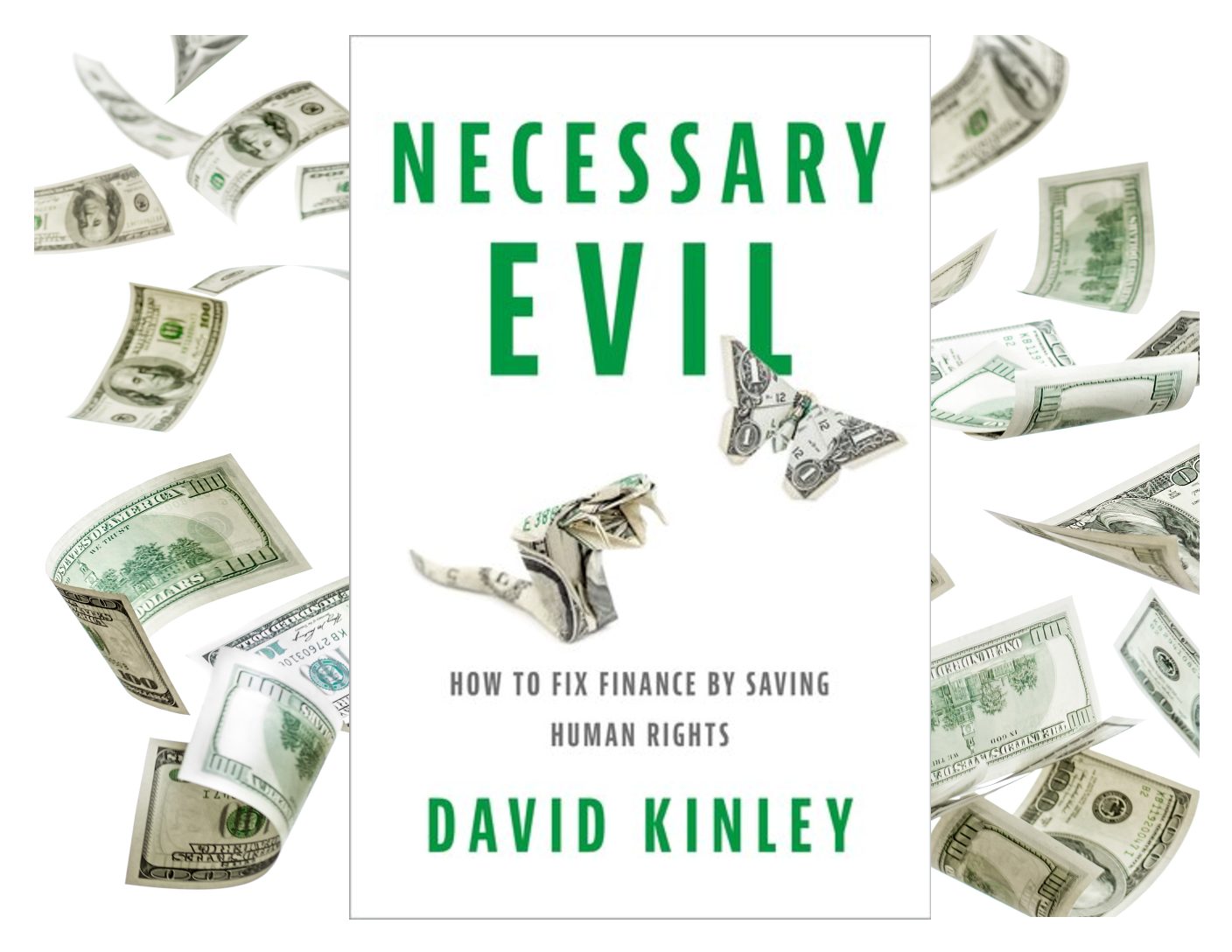 Australian Lawyers for Human Rights and the University of Sydney Law School proudly invite you to the Australian launch of Necessary Evil: How to Fix Finance by Saving Human Rights. Please join us for an evening in conversation with Professor David Kinley and Special Guest Nicole Abadee hosted by Maurice Blackburn Lawyers. 
Author David Kinley, Chair in Human Rights Law at the University of Sydney, will talk about his new book with Nicole Abadee, former barrister, Penguin Random House editor, and now books writer for the Australian Financial Review Magazine. With the appalling behaviour of banking and finance corporations well and truly in the spotlight at present, this event explores how finance reached such a low point of careless disregard for customers, clients and the law, human rights and what it can do to repair the situation. Surprisingly, it seems, human rights can be an important part of the solution.
About the book
Described in reviews as "profound", "powerful" and "provocative," Necessary Evilpublished by Oxford University Press will be released in Australia on 24 May 2018.
Further information on Necessary Evil is available here, and an excerpt from the book here. Copies will be available for purchase at the event.
When
On Wednesday 13 June 2018 at 5:30pm for registrations and refreshments. 6.00pm start
$25 General admission
$20 ALHR Professional Members
$10 ALHR Community & Student Members
Location
Maurice Blackburn Lawyers
Level 32, 201 Elizabeth Street, Sydney, NSW
Please note: building doors shut at 6pm