Tickets now on sale for the 2015 ALHR Dinner with special guest Julian Burnside AO QC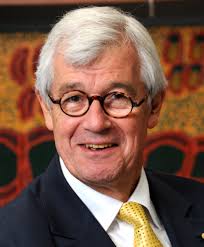 Please join us at the Australian Lawyers for Human Rights annual dinner
with special guest Julian Burnside AO QC
Hosted with the support of the International Commission of Jurists.
Get your tickets before they sell out and come and enjoy a fantastic evening in support of human rights!
Booking:         To book your tickets click here
Renowned Australian barrister, human rights advocate and author, Julian Burnside AO QC was awarded the 2014 Sydney Peace Prize for his brave and principled advocacy for human rights.  Most recently Julian Burnside has been arguing the case for asylum seekers who have arrived in Australia by boat fleeing conflict in their homelands. Burnside acted for the Victorian Council for Civil Liberties against the Australian government in the MV Tampa affair, arguing that Howard government's treatment of those asylum seekers denied them rights afforded under the Migration Act and international treaties.  He is also a staunch opponent of indefinite, mandatory detention which current policy permits.
Event Details
Date:               Friday 27th March 2015, 7pm – 11pm
Location:       Sky Phoenix Restaurant Level 6, Shop 6001, 188 Pitt St, Sydney
Cost:               
$100 (standard)
$70 (community sector)
$55 (concession)
$1150 for a corporate table of 12
3 course dinner with cash bar.
Booking:         To book your tickets click here
 More Information: Please contact the ALHR NSW co-convenors at nsw@alhr.org.au