November 2, 2018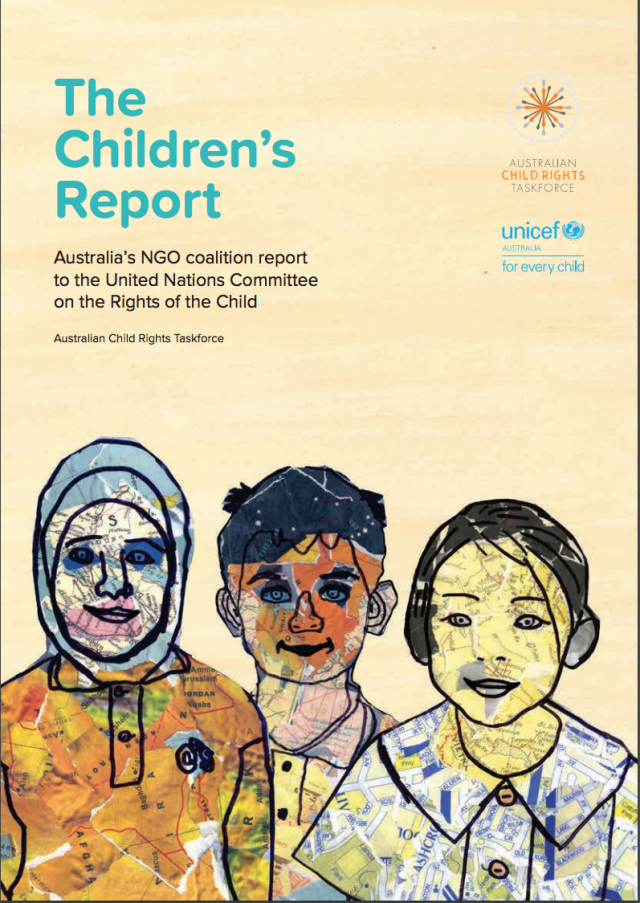 ALHR is a proud contributor to the Child Rights Taskforce NGO coalition report (The Children's Report) to the United Nations Committee on the Rights of the Child (UNCRC). The report was submitted to the UNCRC and formally launched by UNICEF at the National Press Club in Canberra on 1st November 2018.
Sadly, the Children's Report makes it clear that Australia is failing to adequately protect the human rights of children and live up to its international legal obligations under the UN Convention on the Rights of the Child (CRC). This is especially so for disadvantaged and vulnerable children. Aboriginal and Torres Strait Islander children, children with disability, LGBTIQ children, asylum seeker and refugee children, children living in regional and remote areas and children in out of home care are particularly being left behind.
The Children's Report contains the voices of children and findings from consultations with 527 children and young people in 30 remote, regional and urban locations across Australia, and makes 190 important recommendations.
Read the Children's Report here