THE HON MICHAEL KIRBY AC CMG ON HUMAN RIGHTS IN DEMOCRATIC REPUBLIC OF NORTH KOREA 
Date: Mon 11th August 2014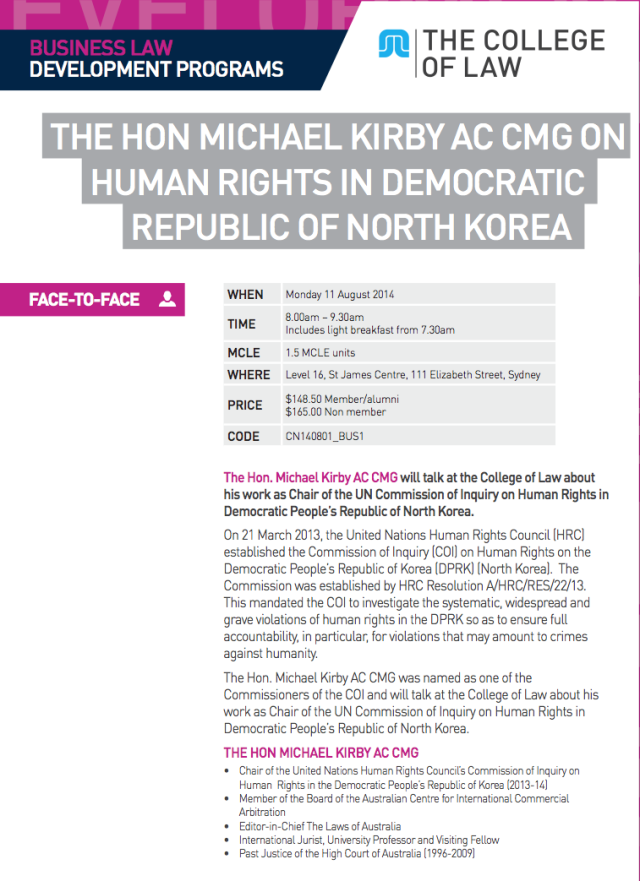 The Hon. Michael Kirby AC CMG will talk at the College of Law about his work as Chair of the UN Commission of Inquiry on Human Rights in Democratic People's Republic of North Korea. 
8.00am – 9.30am
Includes light breakfast from 7.30am

Level 16, St James Centre, 111 Elizabeth Street, Sydney

$148.50 Member/alumni $165.00 Non member
Registration form for download below.